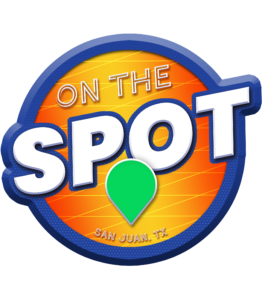 On The Spot is a web series that details & highlights various businesses situated within the city of San Juan, Texas. New segments are released on a weekly basis, with a new business put in the spotlight each time. The business' area of expertise, their offers, and general information remains at the forefront of each spot — Showcasing our gratitude for the services provided to our community.
We're On The Spot at El Gran Gallo, where you can get your fix of homestyle Mexican breakfast or lunch!  Give them a visit at 407 N Nebraska Ave here in San Juan. For more information you can reach them at (956) 782-4171.
Rodriguez Screen Printing & Embroidery has you covered if you're in the market for custom t-shirts, caps, jackets, and more!
You can give them a visit at 2203 N Raul Longoria or call them at (956) 227-4021 for more information!
We're On the Spot at San Juan Cafe (1618 N Veterans Blvd) to showcase the delicious Mexican cuisine they specialize in.
If you're ever in the mood for an authentic & lovingly made breakfast or lunch, be sure to stop by and satisfy your cravings!
We're On the Spot at Kali's Hardware (1800 N Raul Longoria Rd) to present a closer look at what they have to offer.
If you're interested in household or building maintenance, and/or are in need of supplies – they have you covered, and their passionate team won't hesitate to assist you!